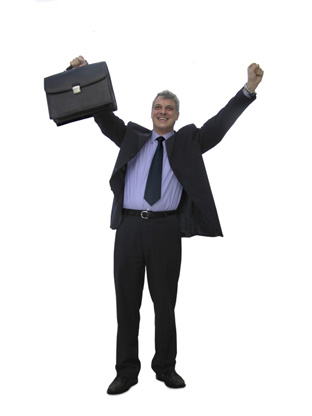 Special Report
BUSINESS EXPOS, TRADE SHOWS
& CRAFT FAIR BOOTHS
Innovative Marketing Opportunities
for Your Product or Service
by Jeff Richards
Whether you have a service or product-oriented business, business expos and fairs of all sorts represent a great opportunity to strut your stuff. However, be selective to get the most bang for your buck. Do your homework and ask some simple questions before you sign up, and think about the answers and how they relate to what you are trying to promote. The fee you pay should be relative to how much you will realistically sell or how many new customers it will potentially bring you.

QUESTIONS TO ASK BEFORE YOU COMMIT:
Is this an annual event and, if so, how many people attended the last time it was run?

What percentage of the vendors that participated last time will participate again?

How many vendors do you estimate at this event? What types of vendors do you have signed up now?

What type of experience do the organizers and promoters of this event have?

How will you promote this event?

Who is the primary audience of this event?

How much parking is available and is there a fee for this?

Is there an admission fee and, if so, how much?

If we agree to participate, will we be the exclusive vendor in this category?

Is there a contract or a non-refundable deposit required?

What is the fee structure and what are the dimensions of the booth space for this event?

Are there electrical outlets available? How far?

Do I need to provide my own lighting?

Do participants have to meet any qualifications?

How much set-up and break-down time is allowed?

If we participate, where would we be located?
NOT ALL EVENTS ARE CREATED EQUAL.
Do your homework before you commit. Check the fees involved for you to participate and make sure that it not only appears to be competitive for similar-sized events in your area, but that the event will be the right fit to promote your business. If the event itself is not located in a convenient location with adequate parking for customers and the vendors, it has a smaller chance of success.

Business expo's can help you get in touch with decision makers for corporate media buyers but you can generate a list faster by accession a database of decision makers online.

TIPS FOR A SUCCESSFUL BOOTH
Location, location, location. Ask for it or you will probably not get it. Ask for and study a map of the proposed layout. Ask for first right of refusal on the location for the next one.

Know who your customers are and make sure this matches who will attend the event.

Interact with every person who walks by your booth. Make eye contact, smile and create an interactive environment with as many people as possible.

Be the exclusive vendor in your category. Don't assume this will happen without asking. You also won't always get it.

Decorate your booth with drama and artistic flair. Utilize your own lighting, use high quality, interesting decorating materials like velvet, flowers, and mirrors. Use attractive and professional displays, signs, photos and let your displays create ideas for use of your products or services.

Offer brochures, flyers, your business cards. Not everyone will purchase from you on the day of the event. These marketing materials will also help you solicit interest for additional purchases and referrals.

Offer gift certificates if your business or service is accessible for this.

Dress to attract interest for what you are trying to promote or to match the theme of the event so you bring more attention to yourself and your booth.

Gather an E-mail list of interested participants to use for future marketing and within 24 hours after the event, send a thank you. E-mail to let them know how much you appreciated their interest and to remind them that you have added them to your mailing list and that their contact information is confidential and never shared.

Follow-up on all leads that you generated at the event within seventy-two hours, while interest is still strong or they will probably be lost forever.

Gather business cards by offering a drawing for one of your products or services.

If you have videos for sale or informational videos about your products or company, continuously play them to attract interest.

Offer complimentary chocolate, beverages, anything to get them to stop...but don't just display it in a dish; offer it with outstretched hands and eye contact so that interaction is inevitable.

Vendors at the event are also potential customers. Take time to introduce yourself and your business to as many of them as possible, show sincere interest in their products or services and offer them a discount at your booth.
FIVE WAYS TO IGNORE YOUR CUSTOMERS AND
ASSURE YOU WASTED YOUR TIME AND MONEY
(Based on actual observations):
Read a book while waiting for potential customers to distract you when they have a question about your productS or services.

Wander away from your booth for extended periods of time.

Instead of focusing on your potential customers, bring a friend so you have someone to talk with.

Don't speak unless spoken to.

Don't post prices for your products.