"Knowing how to market yourself is just as important as marketing your business. Frequently, start up business owners balance a separate career or job while their small business is in the building stages."
-Jeff Richards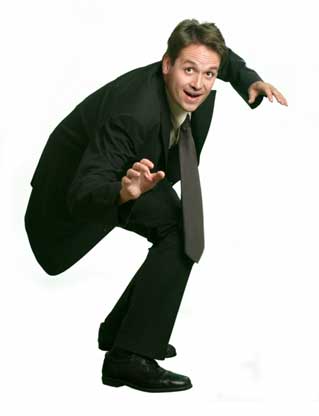 Special Report:
FINDING THE BEST JOB IN THE WORST OF TIMES
Skils Everyone Should Know
by Jeff Richards
When times are tough, everyone begins to panic, worrying about industry layoffs or perhaps actually experiencing this them selves. The likelihood of this happening in your lifetime several times is somewhat predictable but unfortunate. The best thing you can do is be prepared because it is no picnic. Here are some key things you should know if you want to beat the competition.
THE BEST JOB IS ALMOST ALWAYS A CAREER
CHECK ALL AVAILABLE SOURCES DAILY AND RESPOND IMMEDIATELY
In tough times, it is not unusual to get four hundred or more resumes from a single ad in a major newspaper or major employment website. This is the reality of what follows: The first five to ten resumes that pour in may get fully read. The next ten get skimmed and it is likely that as the flood continues, most that follow will only be discarded, especially once the interview process begins, with many of them never even getting opened. Many will be lost. The greatest cover letter and best resume delivered in the best package in the world are useless and a waste of your time if no one reads them.

Don't waste your time responding if you live too far away to reasonably commute. When times are tough and lots of qualified applicants abound, then only the local candidates will generally be considered.
RESUME BASICS
Include all of your contact information at the top of each page, including your full name, address, phone number, cell number, E-mail address....everything. Make it easy for them to contact you.

Your objective can be stated in your cover letter or included at the top of your opening resume page, but be brief and make sure that it is a perfect match to the description in the ad, even using some of their key words. Keep in mind that highlighting the objective in your cover letter will give you more room on your resume if you need it.

A brief profile that matches their needs is of the utmost importance because you may only have a few seconds skimming to capture attention, so if they don't see something that is a close match fast, they may not get far. Again, customize this to include some of their own key words and those with similar meaning.

Use active verbs that describe accomplishments, not job descriptions.

Be brief with no more than two pages for the resume itself. One page is better.

Include dates, locations, name of company, and highlight youraccomplishments with bullets for easy reading.

Include your education if it is impressive or highly required; otherwise, let your accomplishments speak for themselves.

Never use hard-to-read font type. Use size 12 or 11 font in a common typeface only, such as Arial or Times New Roman. Only use size 11 font if you are pressed for room.

Most employers will only primarily care about the last five to ten years of your experience, but if you have an incredible list of accomplishments going back fifteen or twenty years, then do list them if you have room. Format them nicely for easy reading with bullets, etc.

Beyond the two pages of the resume, this is as far as anyone will generally get, but I almost always have gotten extra attention by including a few additional pages of samples of work, articles I have written on their industry, etc. Use your imagination, just make it relevent. Staple the resume together, so that it stands on its own. It will make the additional pages more accessible. If you have it or can get it, send another page of testimonials that cover every skill they are looking for and include the contact phone number.
PERSONAL CONTACT SELLS AND SHOWS YOUR CHARACTER
If the ad tells you not to call, then always respect their wishes and follow all directions. Otherwise, always call within 24 hours to assure your resume was received.

If you get lucky enough to be connected to the person doing the hiring, you will have your first shot at being professional and impressive and it could get you an immediate interview, so be prepared and make sure each time you call that you also have your own quiet, conservative background. (If the kids are screaming at you, the dog barking, or rock music blaring in the background, this cannot possibly help you.)
SELL YOUR SELF WITH YOUR PAST ACCOMPLISHMENTS
Keep track of your work accomplishments with documented examples that you professionally organize for display at interviews.

Your track record of accomplishments should cover every relevant skill that you have which gives you an opportunity to show compelling evidence. Visual displays like this will set you apart from competitors and stimulate your own confidence by validating your worth. Even if you have hobbies that bring no income but display your skills, these are important too and don't forget one of the most overlooked areas that everyone has lots of in the workplace: the great accomplishments that your boss never acknowledged!

Collect testimonials that cover every one of your skills throughout your career. Don't expect people to just give them to you without asking. You will be surprised how many great quotes you can get by just asking for them. Keep the testimonials short, just one to two sentences, and ask for them in this format.
PACKAGING AND DELIVERY
With an overwhelming flood of resumes, you will only have three to five seconds to capture the attention of your employer.
Make the package fit the position. If you are trying to get a high-paying professional career when they are scarce, then a good way to get noticed is to invest in a professional cardboard folder and high quality resume paper that usually will be either beige or gray to match the folder. A folder that will stand out can cost as much as a few dollars, just to give you an idea.

Delivering your package by mail or in person will have the most professional presentation, but instead of using a typical #10 business envelope that everyone uses, search for a slightly istinctive white or manila envelope (9 x 12) and type or put a typed label on the package instead of addressing it by hand. If you deliver your package in person, be prepared to make a favorable impression. You may even get a chance to be interviewed, despite what the ad tells you.

Did you find a career that you just have to be considered for that you know is a perfect match? Send your professional package by overnight mail instead of regular mail. That will get attention!
COVER LETTER:
Use versions of their own key words tied into your actual experiences.
Plan lots of your time toward detail to make it appear to be an exact fit for both their needs and yours.
Don't list any past salaries unless requested, but do provide documentation as to how your needs will be well satisfied.
ARRIVE TEN TO FIFTEEN MINUTES EARLY
Get clear directions ahead of time and allow for getting lost, weather, etc.
Don't ever, ever be late.
Appear to be calm, positive, alert, energetic, gracious, natural, professional, and extremely interested in the company and in the position from the moment you arrive, with everyone you meet, until the time you drive away.
THE INTERVIEW
Dress appropriately for the position. Wearing a suit for a hands-on position is not appropriate.
Know the company and their products so that you can intelligentlytalk about how you can assist in helping them accomplish their objectives. The Internet can be a great resource for this. Visit their website and make sure you understand their mission statement and company goals. Search for articles on the web about the company, or if you have time, pick up a catalog, brochure, or anything that will help you get to know them in advance. If you can find information about the person you will be meeting, even better.
Be alert, make direct eye contact with confidence, have good body language and be a good listener.
Remember everyone's name and begin taking notes immediately when the interview begins. This will help validate your sincere interest.
Avoid controversial subjects and be prepared to discuss actual detailed accomplishments from your past, not vague stories.
Do your best not to be negative about any of your past employment experiences with bad bosses, past companies, etc. You must have learned something positive from them, so think about it ahead of time and be prepared. No one wants to hire someone with a potentially negative attitude whether it was your fault or not.
Be honest, clear and straight-forward. Don't be shy about asking for more clarification about a question you didn't quite understand. Better to get the question right than to answer it vaguely.
Don't ask about salary or benefits until the second interview and only at the appropriate time toward the end of the process. In most cases, it will be covered at the appropriate time by the interviewer first anyway.
Do prepare ahead to ask questions that show interest in the company, the position and the future, but do leave the majority of the questions to the interviewer.
GETTING THE HIGHEST AVAILABLE SALARY
If the salary range for the position was not mentioned in the ad, be sure and ask, but don't ask this until you have obviously developed some credibility.
FOLLOW-UP AFTER THE INTERVIEW
Send a thank you letter by fax the day you complete your interview. (A fax is more likely to get read right away than an E-mail.) This will give you another chance to stress your qualifications for the position, state how well you fit into the organization and the people, and it shows your character for persistence and professionalism.
RESOURCES:
FREE Report by Jeff Richards
Learn skills to get you the best salary!
WIN/WIN NEGOTIATING
For Average People